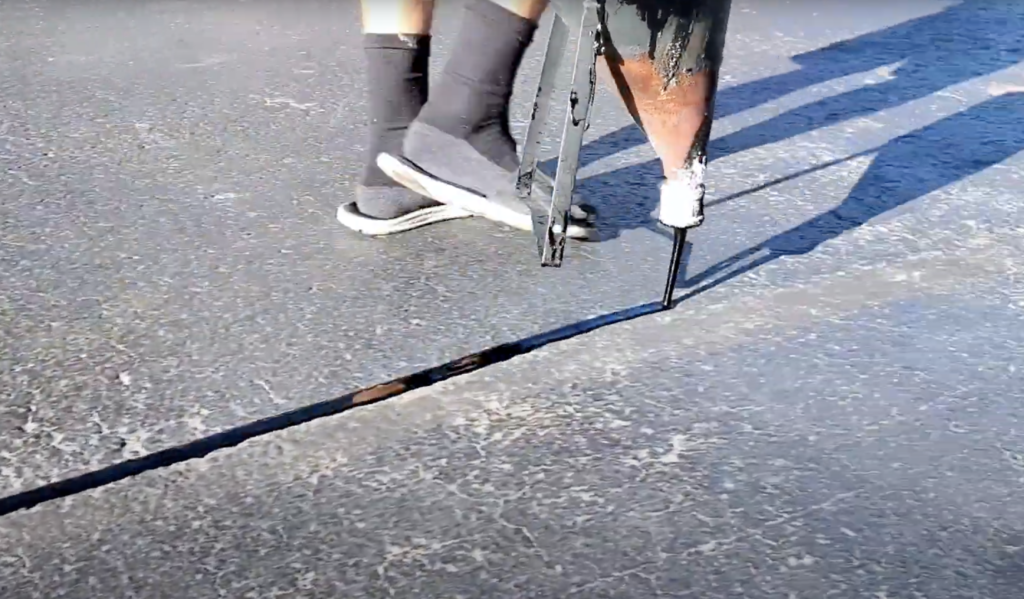 Why Crack filling is Extremely important!
Crack filling is one extremely important practice that can help to increase the lifespan of asphalt. By using hot rubberized asphalt driveway crack filler to fill minor cracks, you are helping to prevent and stop these cracks from turning into larger cracks. Otherwise they are leading to bigger and more costly problems.
Here's why asphalt repair matters:
Crack filling helps to prevent intrusion of water (which is the most destructive element to pavement). As well as other damaging materials/outside elements. The more water penetration, the weaker your pavement base will become.
Rubberized asphalt crack filler is flexible. This means during season changes when a crack expands or contracts, the filler will move with it.
Patching and crack filling serve to prevent the need for replacement or removal of the pavement. This is proactively maintaining your existing pavement.
Big cracks can turn into potholes which can be destructive and lead to traffic liabilities like flat tires.
Extra large cracks can also present tripping hazards which could lead to complicated injury damages.
Crack filling will improve the overall appearance of your pavement.