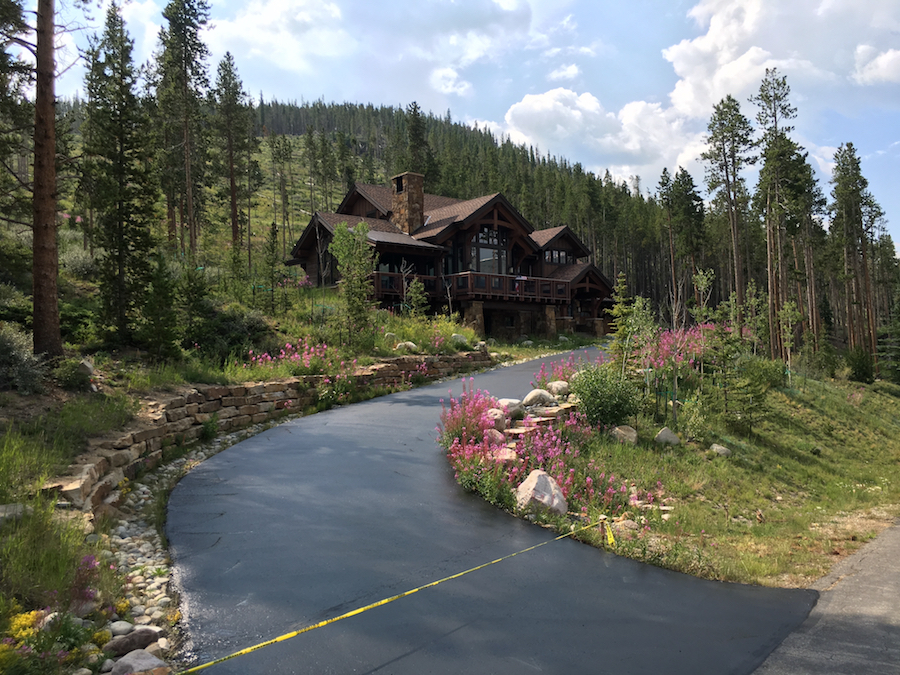 Asphalt Maintenance Services in Colorado
Asphalt Maintenance Services in Colorado
Asphalt maintenance services are a must in Colorado where the vast fluctuation of temperatures and precipitation (rain, snow, hail, sleet) causes asphalt surfaces to take a beating.  At Advanced Asphalt Services we pride ourselves on saving client's money by providing affordable, asphalt maintenance services to extend the life of their asphalt driveways and parking lots.
Asphalt Crack Repair
The first step in asphalt maintenance is to seal cracks in your asphalt.  Asphalt cracks should be repaired as they appear or at a minimum once a year.  Crack sealing is the most important first step in maintaining an asphalt pavement but is often the most overlooked.  All cracks in asphalt surfaces can rapidly turn into major hazards.
Water seeps into the subsurface; it freezes, thaws, and refreezes causing the subsoil to expand and contract.  Soon the area around the crack rapidly deteriorates and your little crack turns into a pothole. What could have been a small asphalt maintenance step has turned into a costly repair project.
To ensure a long-lasting asphalt repair we use hot crack filler by SealMaster.  It is a rubberized asphalt crack and joint sealant that is applied hot.  It is the best in the industry because it is heat stabilized and withstands temperatures up to 450°F without experiencing degradation.
Asphalt Sealcoat to Extend the Life of Your Asphalt
The second step to asphalt maintenance is asphalt sealcoating.  As asphalt sealcoating contractors we know that there are many misconceptions about how often asphalt should be sealcoated.  So, we'll set the record straight.  Freshly paved driveways and parking lots need to cure before being sealed which means they should not be sealed for a minimum of six months.  Older asphalt surfaces should be sealed every one to three years to give them maximum life.
Why You Should Choose Asphalt Advanced Services For Asphalt Maintenance
At Asphalt Advanced Services, LLC, our team takes pride in the satisfaction of a job well done. Our most experienced crew members are always on-site to oversee maintenance projects, so you can expect an excellent seal every time. Finally, we believe in quick turnaround times and affordability — you'll always pay a fair price with us!
We serve residential and commercial customers in Colorado Springs as well as: Pueblo, Canon City, Castle Rock, Fort Collins, Breckenridge, Denver and Dillon.  Don't see your city on the list?  Call us anyway.
Tags: